About Us
OUR GROUP PROVIDES PROFESSIONAL SERVICES IN AUDIT, TAX AND BUSINESS CONSULTING THROUGH APPLYING A ROBUST AND PRAGMATIC APPROACH.
Our approach is centred on in- depth understanding of our clients' businesses, ensuring compliance to the applicable international and local laws and regulations while appreciating commercial reality. We look at ourselves as advisors with powerful business propositions.
Our Audit, Tax, and Business Consulting service lines are built on set of pragmatic solutions based on deep and relevant industry experience. Partners and employees of PMCG are proud to have gathered vast experiences from a wide range of clients, from multinational subsidiaries in Tanzania, government and non-government projects, to entrepreneurial establishments. PMCG is a firm of Certified Public Accountants registered with the National Board of Accountants and Auditors.
PMCG's audit offering assists entities and business owners to realise their strategic objectives while effectively managing their risks to improve their performance and stakeholder value.
Audit is our core service line. PMCG audit methodology is risk-based and tailored to the specific industry and business of our client. Our methodology is embedded with requirements of International Standards in Auditing ("ISAs") hence ensuring full compliance with the ISAs. Our professionals have access to comprehensive information on the industry, pertinent compliance issues and business matters that would pose risk to our clients.
PMCG's audit methodology centres on issues that have significant impact on the financial statements, relevant controls and compliance matters that may give rise to significant misstatements in the future. Our approach entails the use of innovative procedures derived from deep understanding of our clients' businesses and the best practice with the ultimate aim of adding value to our clients and enhance their performance.
The quality of our audit reports is underpinned by qualification and experience of our people, 'no compromise' approach to the ethical behaviour, independence/objectivity and confidentiality. This is supplemented by robust risk management processes and compliance procedures. PMCG has a zero tolerance policy as regards to adherence to its risk management guidelines by its Partners and Employees. Audit Services offered include:
External Audit
Statutory audits
Group reporting audits
Assurance Related Services
Review engagements
Other forms of attestation reporting
Agreed-upon Type of Engagements
Factual findings reports Investigation
Our tax services are tailored to the requirements and objectives of our clients so that they can strike a right balance between maximising stakeholder value while remaining compliant. The relationship our people have gathered through direct interaction with the Tax Authorities will prove beneficial to our clients. We conduct frequent in-house trainings for our tax staff to ensure that they are kept abreast with most recent changes in the tax legislation and applicable laws.
Our people are committed to thinking outside the box and brainstorm ideas with our clients with the aim of delivering workable tax solutions.
Corporate Tax Compliance and Tax Advisory
Employment compensation and benefits Outsourcing and secondments
Payroll services
Tax on financial transactions
Tax planning
Tax investigations Tax incentives
Tax health checks
Personal Tax
Taxation services to individuals
International employment tax services
Accounting and Bookkeeping Services (to non-audit clients)
As businesses grow PMCG is there to support our clients with short term and long term accounting and bookkeeping solutions. This ranges from outsourcing or seconding our staff on short term or long term basis to offering specific advisory on treatment of accounting transactions. Our partners and our senior employees have worked with some of the biggest multinationals, government projects, non- governmental organisations as well as smaller companies; we are proud to borrow from these experiences and offer the best accounting and bookkeeping solutions to our clients.
Our staff have in-depth understanding of International Financial Reporting Standards (IFRSs) which is the local GAAP in Tanzania. We help our clients in ensuring full implementation and compliance to the IFRSs. We also offer advice on financial reporting process reengineering and ensuring that accounting treatments match the financial objectives of our clients.
Business Performance Review and Financial Risk Management
Our business performance review service covers a broad range of business performance facets. It includes review of business performance management processes ranging from setting of financial objectives, consolidation of performance measurement information relevant to the client's progress against these objectives and review of various interventions made by managers with the right of improving future performance against these objectives.
The review also covers the financial risk management systems implemented by our clients. PMCG specialists helps our clients to make the most out of financial risk by identifying, assessing, managing, reporting, mitigating and providing guidance regarding the nature of risks they could face as their businesses grow.
Internal Audit and Risk Compliance Services
PMCG helps our clients to ensure that internal audit is turned around from mainly a traditional 'inward-looking' compliance role to a serious value creator with long- term business growth focus. Our people assist clients to set-up internal audit function, develop and support them to enable delivery of organisation's assurance objectives.
PMCG helps our clients to enhance stakeholder value and make just business decisions by instigating sound financial risk management system and robust controls environment that mitigates risks.
Our product includes assistance with compliance reviews, US Sarbanes Oxley ('US- SOX') controls implementation and review, corporate governance reviews, pre- external audit reviews, supplier-chain reviews and contract reviews.
Advisory Services (including due diligence)
PMCG's transaction services offer advice to companies on mergers and acquisitions from planning, the actual deal execution up to completion of the transaction. We assist our clients with identifying and analysing risks and business value in their mergers and acquisitions, business integration, joint ventures, disposals and buy- outs.
Our services cut across performing due diligence exercises as well which involves performing the robust business valuation work and offering relevant advice to a prospective investor or investee.
Our Team
Partners and employees of PMCG have served clients across East Africa, Europe and North America while working for the market-labelled "big-four" professional advisory firms and in the industry.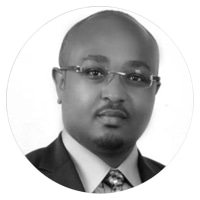 Msimbwa Maila
Managing Partner
Zelia Njeza
Senior Partner, Head of Audit
Lenjore Lekamoi
Head of Tax
"PMCG Certified Public Accountants have been our partners in providing a superb service as auditors and advisors. PMCG have frequently gone beyond their contractual obligations to assist and guide our team. We are certain that this partnership will continue, and grow, as DESMI continue to develop our activities in Africa."
Contact
Whatever your query is about, our dedicated customer service team will aim to get you the right answer as quickly as possible.